2Printer is a command line tool for printing documents and image files in batch mode. It lets you fully automate the printing of documents, images, texts, drawings, worksheets, presentations, PDF files, shipping labels, invoices, and many others.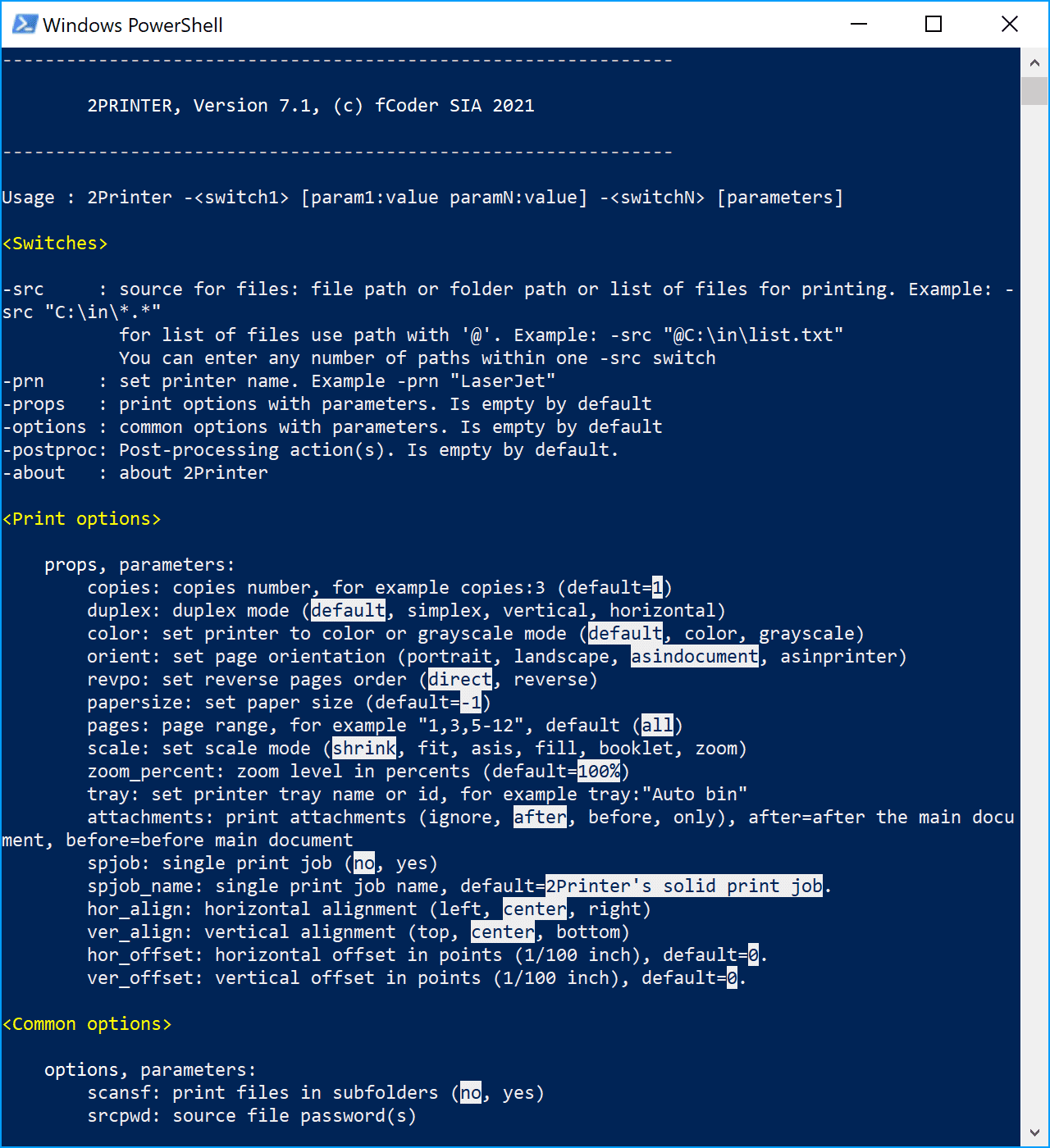 2Printer can work as a standalone tool, be integrated into another software, or used with scripts. Thanks to the command-line interface, you can create your own batch files to automate the printing of documents. Create simple BAT, CMD, or VBS scripts and schedule their execution via the Task Scheduler.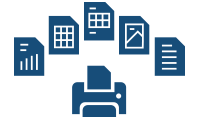 Print Documents, Presentations and Images in Batch Mode
2Printer is a command-line software that helps to automate the printing process. 2Printer can batch print various documents and image files in service mode or on schedule. Also, it can be integrated into the your office environment's printing system: you can launch 2Printer from your own software.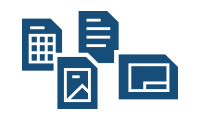 Wide List of Supported Types of Documents
2Printer uses an internal engine to render and print PDF and XPS documents, HTML files, and images like JPEG, TIFF, etc. Plus, 2Printer automates Microsoft Office and OpenOffice to print text documents, spreadsheets, presentations, CAD drawings, and many other filetypes.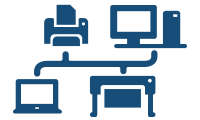 Printing Core for Document Workflow Systems
2Printer is compatible with any local, network, or virtual printers connected to the workstation or application server. Thanks to the command-line interface, you can create your own batch or VB Script files to print documents automatically. You can also add these scripts to Windows Task Scheduler to print all the documents from a selected folder at a specific time.
Advantages
Printing Automation
2Printer can automate the printing of Adobe PDF files, Microsoft Office documents, and many other file types. It selects the most effective way to process them, depending on the file format, file structure, and printing parameters. 2Printer analyzes files' contents and prints them with optimal settings (and time costs), whether it is a plain text file, PDF, CAD drawing, Excel chart, etc.
90+ Supported File Formats 
2Printer can print a wide variety of office documents, images, drawings, emails, labels – over 90 different types of files including:
Microsoft Word, OpenOffice (RTF, DOC, DOCX)
Plain text files (TXT)
Adobe Reader or Acrobat documents (PDF)
Microsoft Visio files (VSD)
Autodesk AutoCAD drawings (DWG, DXF)
Microsoft Excel spreadsheets (XLS, XLSX) 
Microsoft PowerPoint presentations (PPT, PPTX)
And more
The program uses an internal graphic engine to print image files such as JPEG, TIFF, PNG, PCX, DCX, BMP, and TGA. No additional software is required to print them. Please note that 2Printer uses a public API of third party software to print certain types of documents. You'll find more information on the supported formats page.
Please contact us if you are not sure whether you have the necessary third-party software.
Advanced Print Settings with GUI controls
Various advanced and common print settings and print engine selection are available in the 2Printer Settings control panel. Changing them lets you print all documents from a selected folder or list with specific parameters. It's a quick and easy way to change default print settings and set up printing as you like.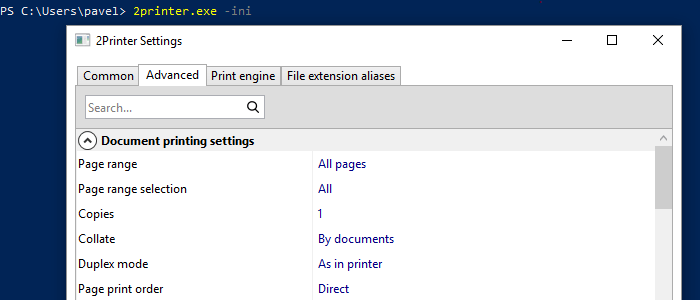 Here you can change the default values of 2Printer. You can modify many settings, such as page range, number of copies, page collation, and much more. This wide range of parameters will let you set up automated printing just as needed.
Please note that the settings made via this control panel will not take effect if another value is already set in the commands (e.g., for page range).
To open the 2Printer Settings panel, enter this command:
2printer.exe -ini
Compatibility with Any Printer: Local, Shared or Virtual
2Printer is compatible with any printer locally connected to your computer and shared printers connected via a network. Virtual printers are supported too. You can easily check all printers installed in your system and use their names in commands. 
Wide Range of Parameters
There's a wide variety of common and advanced settings, including page range, duplex mode, scale mode, tray selection, handling attachments, and more. 
If you don't specify any additional print settings using 2Printer command line syntax or 2Printer Settings panel and start printing "as is", 2Printer processes your documents or images using default settings of your printer. 
What you can do with 2Printer
Print to network printer from command line
2Printer works with any printer detected in your Windows system, including network printers connected to a wired or wireless network. Networks printers can be shared among multiple users in your department or office. Just indicate the unique printer's name according to syntax when entering a command. 
Run commands from PowerShell or another CLI
You can execute 2Printer commands and scripts from your operating system's terminal or command prompt. For instance, you can use Windows PowerShell, including Windows PowerShell 5, 6, and 7 or the good old cmd.exe (Command Prompt) – 2Printer works well from any interface. 
Automate printing via BAT, PS1, VBS, or CMD scripts
Thanks to the command-line interface, you can create your own batch files to automate the printing of documents. Create simple batch files (BAT), Command Prompt (CMD), PowerShell (PS1), or Visual Basic scripts (VBS) and schedule their execution via the Task Scheduler. 
Run a weekly print job on Windows
Use 2Printer for repeated printing and run a print job on a regular basis (weekly). For instance, you can create an automatic task that wakes up a printer once a week and prints a page. To set it up, use 2Printer with Windows Task Scheduler or another program (e.g., Microsoft Power Automate).
Print files from a shared folder
If you have a mapped shared drive on the server, it is very convenient to use 2Printer for automatic printing of newly appearing files, for example, PDF files. For example, 2Printer can be called anytime when a program that monitors the mapped drive sees a new PDF.
Add text or page numbers onto pages
Using 2Printer Settings, you can place a text watermark to be printed automatically. It has built-in macros that can add source file data, page numbers, filename, and more.
Print files in a set order, as a solid batch
Enable single print job mode to ensure that files are printed in 100% correct order (and not mixed by spooler). This way, printouts from different users don't get mixed.
Print all files listed in a plain text file
You can print all documents from a list. You'll need to have their file paths listed in a text file. Use the @ symbol at the beginning of the path when entering a command. Indicate a list of files like this: -src "@C:\List\files.txt"
Set multiple sources for files
Within one command, you can specify a source where files are located: path to a file, path to a folder, or a list of files. Besides, you can set many sources for files (-src) to print files from at the same time! Example: -src "C:\In\*.*" "E:\Files\*.pdf" "@C:\Lists\list.txt"
Set post-processing for printed files
2Printer allows you to automatically delete, copy, or move files to another location after printing. This can be set up for both failed and successfully processed files.
Set page alignment and offset
You can position the prints in the center or left, right, upper or lower corner of a sheet or shift the pages' position vertically and horizontally by setting a specific value. You set up page alignment and offset either in 2Printer Settings (to make them default) or by adding parameters hot_align, ver_align, hor_offset, ver_offset to the command.
Keep a log of files that were not processed
If some files failed to print for some reason (unsupported file type, printing error, etc.), there's an ability to create a log file with their filenames and paths. 
Print multipage documents in direct or reverse order
Change the pages' printing order to reverse if necessary. It can save you time and you won't need to have to manually re-sort the pages of a multipage document.
Print multiple pages per sheet
With 2Printer, you can place two or several pages on the same sheet of paper before printing. Printing several pages onto a single sheet of paper can help you save paper or print many small images in a compact way. Your source file(s) must be multipage to make this feature work.
Print password-protected files
2Printer can batch print password-protected documents. If you have more than one file secured with passwords, you can specify multiple passwords too. Add one or more passwords next to the Password list setting in 2Printer Settings to accomplish this task.
Edit source files when they are being printed
You can open and edit the files that 2Printer is currently processing. Just enable Keep source files available for editing setting in 2Printer Settings. This way, you can work with your files while they're being printed and maintain workflows uninterrupted.
Types of Printing Available with 2Printer
Batch Printing
Printing multiple PDFs or other office documents can be a time-consuming process if you do it manually. With 2Printer, you can easily print all documents in a folder or multiple files listed in a text file. All you need is to define a printer and a source where your documents are located – a folder or a list with files' destination.
Scheduled Printing 
If you need to print out reports or any other documents by 09:00 every Friday morning, you don't have to do it manually. Using 2Printer and Windows Task Scheduler, just set up scheduled printing of files and automatically schedule a print task to run at a specific date and time.
Silent Printing
Silent printing means printing automatically, either by bypassing the print dialog altogether or automated printing when the dialog appears. This is very useful, for example, if you print a large number of labels for dispatch. 2Printer can print silently in the background without showing the print preferences dialogue boxes.
Virtual Printing
You can use 2Printer with a virtual printer to automate the conversion of documents to PDF or images such as JPEG, TIFF, and PNG. Instead of using your office or home printing device, try using a virtual printer such as Microsoft Print to PDF, Adobe PDF Printer, or Universal Document Converter.