The free version of 2Printer has the same functionality as the commercial version and lets you use it for evaluation or non-commercial needs. There is a limitation though – a special watermark with the text "Created by the free version of 2Printer" appears in the corner of each printed page.
To remove the limitation of the free version and/or use 2Printer for business, please order a commercial license.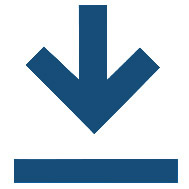 Latest Release – Version 7.0 (August 6, 2020)
New smart file processing core;
New HTML files processing engine;
New formats supported: iCalendar files, Adobe InDesign files, obsolete Microsoft DOC and Excel XLS;
Validation of printer status for each newly printed file;
Reduced number of data requests to printer per each printed file;
Fixed issue in finding software used for print automation;
2x faster processing of Word files;
Improved quality and faster printing of DWG and DXF files;
Improved processing algorithm for PDF Portfolio files;
Logfile format changed from HTML to XML; 
Fixed the ability to print multiple files in single print job mode;
Fixed issue with printing documents from an uncompressed ZIP file;
Fixed and improved printing of XPS and OXPS files;
Other improvements and fixes.
System requirements
Microsoft Windows 10 / 8 / 7 / XP Service Pack 3 (32-bit or 64-bit system) or
Microsoft Windows Server 2003 / 2008 / 2012 / 2016 or later versions
Intel Core i3 or AMD Ryzen 3 1200 or faster processor
2 GB RAM or more
Hard Drive free space: 190 Mb
Required software: Microsoft NET Framework 4.0